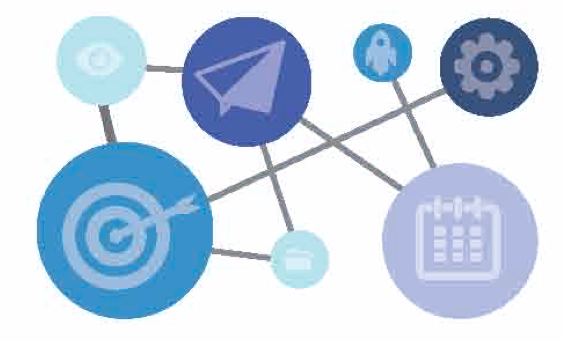 Omni-Channel marketing refers to the practice of interacting with customers using a combination of direct and indirect communication channels; websites, IP targeting, direct mail, social, email, mobile, etc. – and enabling customers to act – to buy your product or service – using the channel of their choice.
Omni-Channel marketing is important for the simple reason that you must be where your customers are. And they are everywhere. If you need another reason, consider this:
• Research shows that 95% of marketers say that they know how important multi-channel is for targeting. (Multichannel Digital Marketing Report 2015)
• However, only 14% of organizations say they are currently running coordinated marketing campaigns across all channels. (CMO by Adobe, Three Issues Hindering Progress In Multichannel Marketing).
• Eighty-seven percent of marketers consider data their organizations' most underutilized asset. (CMO by Adobe, 15 Mind-Blowing Stats About Data-Driven Marketing).
• An Ebiquity/CMO Council study finds that 70% of marketers are managing the data explosion only "fairly" at best. And only three percent of marketers in a CMO Council study responded that their data is "completely integrated and aligned."
Challenges:
• Regardless of the channel, delivering targeted messaging to the right audience is only the beginning
• Choreographing a campaign across channels or user device preference
• Developing coordinated touch points and micro-campaigns that span multiple channels in a way that customers find informative and meaningful
• Marketing response attribution, what efforts are getting the best results. Scoring and tracking the campaign
Keys to Success:
• Singe view of the customer across all channels
• Omni-Channel marketing platform
• Consistent customer experience across all the channels
• Scoring and tracking customer campaign interaction
• Centralized marketing database
There's no doubt that customers today have much more control over the buying process. Thanks to the proliferation of available channels, customers have more choices than ever when it comes to how they want to get information.
Today there are more ways to reach customers – both in terms of number and variety of channels – than we could have imagined not so long ago. And as the number of channels continues to rise – and it will – the need to embrace Omni-Channel marketing will become not only a good idea, but a critical one.